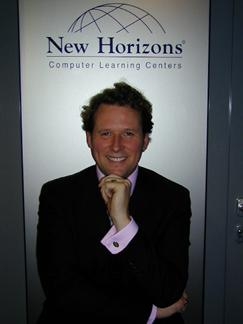 T.Pallushek




Thomas A. Pallushek (35), lawyer specialized in economics, opened within the international network of New Horizons CLC a division in Berlin in the year 2000. The startup comprises an investment volume of 1,8 Mill. Deutsche Marks. With 35 employees the company took off to enter the top position in international ranking. The center was selected as references for Europe regarding technology and design by the ITA (International Training Association). Extraordinary turnover and satisfied employees were the company's benchmark. In short time all necessary certifications of leading software providers were accomplished.


Q: "How did you manage to realize such a turnover in fields of businesses which are actually considered economically underdeveloped?"

A: "Well, there are certain aspects and synergetic effects which determined the development. On the one hand, one has to live their dreams by starting doing their own business. On the other hand, one has to convince others of their dreams so that these dreams become their own. I started convincing the banks first by getting the board of trustees on my side. Back then I thought if I can achieve this goal, I can achieve everything. With enthusiasm and strong believe in my knowledge and skills I was able to overcome all obstacles. If you live that philosophy it will be transferred to your employees. You cannot lose!"


Q: "If a stranger walks through the floors of your company they can only see satisfied employees. Why is that?"

A: "The employees, who are actually the heart of the company, have to have the opportunities and the fundaments to perform well. A company can accomplish that by motivating their staff and by establishing a perfect surrounding. Moreover, financial incentives intensify the employees' motivation. We offer our staff a variety of professional education and training facilities which have been adapted well by most of them. I, myself, have been trained by Brian Tracy and Dr. Stefen Corvey who trained me in the fields of distribution, marketing etc. I am not a big fan of America but the American business men have the sense how to do good business in their blood. During the training we also practiced techniques to fuse and bond teams over and over again."



Q: "Mr. Pallushek, what are your goals for the future? You seem to be a highly dynamic character."

A: "I can imagine to leave the supposedly safe ground of my network and to start my own business."


Q: "What is it that is tempting you? Is it the undiscovered paths?"

A: "I would rather say that the franchising concept does not give me enough space to be creative. Moreover, I always have the urge to improve myself and to apply the things I have learned. Then again strict regulations are only impediments for development."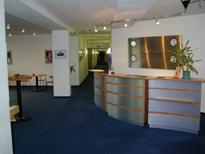 Empfangsbereich, 6. Etage




Q: "Is that already a good bye?"

A: "No, of course not… I guess! Surely I will establish my own business. I want to add a second string to our bow, like my father always used to say. His advices have always been right. My own business will combine personality development, professional education and management consultancy. I have already developed concepts and ideas, but nothing is confirmed yet. The consulting branch of business has a lot of potential that most people are not aware of. Currently, I study to become a NLP trainer."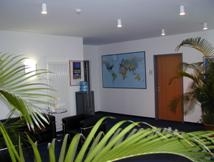 Management, 7. Etage




Q: "That sounds fascinating! You have already revealed some of your professional secrets. Are you willing to reveal more?"

A: "Well, I attend a lot of events and also organize several. Continuously, I get to know new people and discover new perspectives. Every person I met is an important person because they can become a helpful contact, a reference, a client, an inspiration, or a friend."


Q: "Interesting order, Mr. Pallushek. I would like thank you for giving us an insight in your business success. I wish you all the best for the future."
C.C.R., p68.